Home / Front page
Category: 2020
Dear partners and friends,
Unfortunately, these events planned for this year have been cancelled due to the COVID-19 pandemic:
Badalona Guitar Festival 2020


V International Competition for Young Interpreters
We do not know if it will be possible to hold the traditional Autumn Concert. We will announce it when confirmed.
Meanwhile, we maintain content publishing activities on this website and on social media...
Taking advantage of the confinement
We have used the days of confinement to improve administrative aspects and collect graphic and audio-visual material from our events held in previous seasons. Also, to restructure and expand this website, in which we are publishing this material when edited in the new sections, such as "The AGB blog", released on June 5.
From our Association we express our encouragement and support to all the people and families who have been affected by the COVID-19 disease. We hope that the pandemic will be reduced with the collaboration of everyone, and that we soon will be able to enjoy guitar concerts in a life as normal as possible.
Healthy greetings!
Badalona, ​​June 18, 2020
---
Category: BLOG
---
Antonio de Torres Jurado was the luthier who defined the guidelines for the classical guitar. Today, 203 years after his birth, his guitars are still a reference.
On the occasion of his bicentennial, three years ago, our Association organized an International festival in his honour.
We remember with special affection the exhibition in which we managed to gather and show eight faithful replicas of the Antonio de Torres guitars: la "Cumbre", la "Leona", the  Tárrega gutars, the Llobet guitar, the Pujol guitar and the last guitar of Torres, built by prestigious luthiers from all over the world: Abel García López, Verónica Ayala, Joan Pellissa, Carlos Juan Busquiel , John Ray, Felipe Conde i Antonio Manjón. 
---
Category: BLOG
---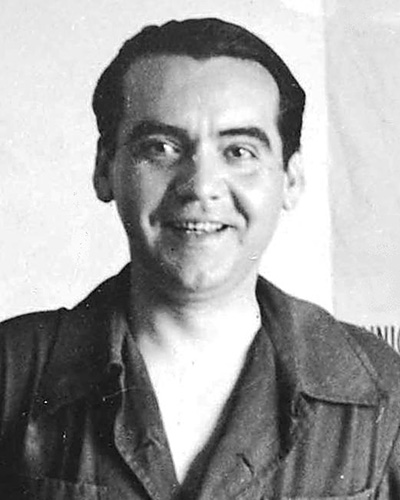 This blog has been created on June 5, the same day that Federico García Lorca was born, so we dedicated this first article to him. It is well known that the great playwright and poet was also a musician, a good guitarist and a great lover of our favorite instrument.
But we also dedicate it to him for a fact that very few people know: García Lorca spent his last Christmas in Badalona.
---